Sports Betting 101: Do's and Don'ts of Sports Betting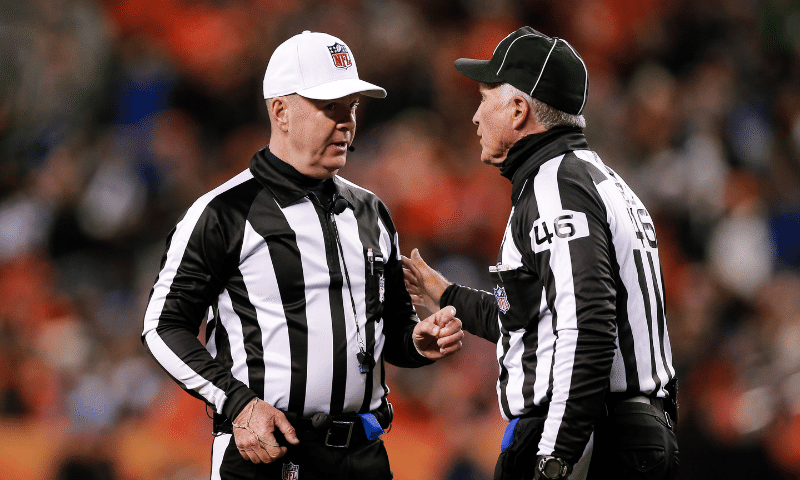 The sports betting industry is full of advice-giving, prognosticating, touting, forecasting, and every other form of prediction you can think of. The analysis usually pertains to specific games and specific matchups, but it doesn't usually look at sports betting on any conceptual level. It's hard to find tangible and useful information to navigate the various features and functions of sports betting, so here are some general sports betting tips to keep in mind.
Do go line shopping
When you buy food, clothes, or any other item, it makes sense to look for the best price. All else being equal, it's efficient to want the best possible item for the lowest possible cost. This concept maps perfectly onto sports betting, where all else is always equal. A bet on the New York Yankees is a bet on the Yankees regardless of what sportsbook you place it at, so finding the best price is a singular variable that should be weighed on its own.
Ideally, you'd have access to multiple betting outlets and simply bet your game wherever you could find the best price, but at the very least this concept of "line shopping" is a good way to get an indication of value. The convenience of having multiple options for where to place a wager is one reason why Las Vegas is considered by many to be a sports bettor's paradise. But, as more and more states and regions come onboard with legal sports betting in the U.S., that landscape is set to changing. Just look at places like New Jersey that now offer multiple outlets for bettors to place wagers at.
If you can bet the Yankees at -150, but at other sportsbooks you'd have to lay -175 or -200, then, generally speaking, you've stumbled upon a bargain. It can be annoying and time-consuming to cross-reference every one of your bets, but fortunately, the resources become more and more available as sports betting grows.
Use Promo Code: SHARPSIDE
Available In 31 States!
Fun, Fast Prop Picks
Don't bet large moneyline favorites
The further away you get from a 50/50 bet, the harder it is to get a fair price. Most sportsbooks price 50/50 propositions at -110 on both sides, but when you're dealing with lopsided odds, the house cut widens.
If a huge favorite is -3000 to win on the moneyline, you won't see the underdog remotely close to that number. So if the favorite is -3000 and the underdog is +1500, which is fairly typical or thereabouts, then there's a good chance the fair number is somewhere in the 2000s, This means that neither side is likely to be worth betting on.
Many bettors will mask this problem by parlaying large favorites together so that they can stomach a more manageable payout, but it doesn't change the fact that the component parts of the bet are inherently bad values.
Making a bet just because you feel like it "can't lose" is the wrong philosophy, and it's exacerbated when you delude yourself by combining multiple bets of this nature into one wager. This can become even more problematic when you're not being offered fair parlay odds. Some sportsbooks do offer fair parlay calculations, but betting on a lot of large moneyline favorites is still virtually certain to lose you money in the long run.
Do target correlated parlays
Long explanation incoming…
Most people familiar with sports betting will tell you that a parlay is always a bad idea, but it's not even remotely that simple.
A parlay is essentially a neutral proposition in general, where you are making one bet, and then automatically betting all of the possible winnings on a second or more bets. There's nothing particularly useful about doing this, but there's nothing particularly problematic about doing it either. Having said that, there are some parlays that are absolutely worth considering. Some sportsbooks will let you bet parlays when the bets are actually correlated.
The idea behind a correlated parlay is that the outcome of one bet can influence the result of a second bet, so the combination of two bets can give you a different likelihood of winning than two unrelated bets.
For instance, if you bet a parlay on two coin flips, you have a 25% chance to win (.5 x .5 = .25) because those two 50/50 flips are totally independent. But if you bet a parlay on, let's say, the under and the home team in a baseball game, you actually have more than a 25% chance to win because home wins lead to fewer runs on average, primarily because the home team doesn't bat in the bottom of the ninth inning if it is winning.
Diving deeper into baseball parlays, there are a few things to keep in mind that can give you an advantage. As mentioned above, the existence of an 18th frame (bottom of the ninth) is a chance for more runs to be scored. That alone creates an interrelationship between home victories and reduced run scoring, as well as away victories and increased run scoring, but there's more to it as well. The rules of baseball also dictate that the game is over once the home team takes the lead in the ninth inning or later, so it's more difficult for a home team to win by multiple runs than it is for an away team. Yes, multi-run home runs can happen in the ninth inning or later, but this is the only way a home team can win by more than one beyond the ninth. On the other hand, the away team has unlimited run potential in the ninth and extra innings, so there's an increased chance for a total bet to hit the over if the away team does the scoring.
Don't chase with live bets
Live betting odds are computed with pretty complex algorithms. Just like with large moneyline betting options, the fair bet is generally somewhere close to the middle.
The bottom line is that both sides of a live bet, in most cases, present less-than-ideal value, due to the increased juice, or higher house cut. Chasing your losses or chasing a pregame wager through live betting can be viewed as a way to get off what you think is a lost cause, but in the long run it's going to hurt you.
Although, like betting on game props discussed below, it is possible to find some gems when scrolling through live betting odds. For the most part, it's important to exercise restraint and look elsewhere for better value.
Don't bet game props (usually)
Game props can be viable, but there's a slew of game props that people bet mostly for fun without realizing how negative the value is that they're getting. Bets like "team to win the first half and full game" or "player to score the first basket" or "yes/no game goes to extra innings" just about never come with a fair payout and could ultimately be a disaster for your bankroll.
Sportsbooks know that people usually make these types of bets on a whim. These bets are more for casual bettors who want a more exotic taste of action, but if it's a bet that a sharp player likes, he or she has likely already gotten in when the price was good. While it's not absolutely impossible to find a diamond in the rough with these bets, you're almost certainly better off looking elsewhere.
Do bet player props
Player props generally come with increased vigs (-115 or -120 compared to the standard -110), but there is still plenty of opportunity to cash in on them. The most effective way to bet a player prop is simply to rely on a trusted projection system that can spot differences in the betting line and the expected result for a player's statistics, but the best player prop values usually occur due to injuries. Our friends at RotoGrinders can be considered kings when it comes to player projections, so check them out.
Wagers are voided if the player is scratched from a game, but injuries to surrounding players, usually teammates, can open up some substantial advantages. In basketball, for instance, it's generally a good idea to bet the over on props for James Harden and Russell Westbrook when one of the two is ruled out of a game, and the same goes for Steph Curry and Klay Thompson, or other combinations of this nature.
You can also bet under props when news breaks about a minutes restriction in basketball, a snap count in football, a pitch limit in baseball, and so on. The main idea is to use your ability to quickly react to news, as player prop lines tend to respond to news more slowly than standard game betting lines.